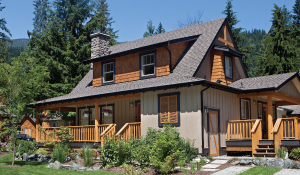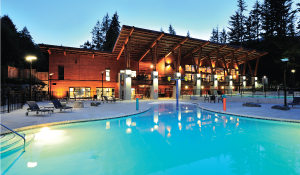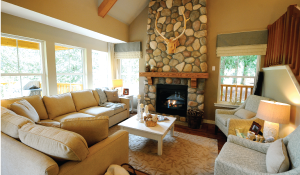 Frequently Asked Questions
HOW BIG IS THE DEVELOPMENT?
There will be a total of 241 cottages nestled amongst 65 acres
WHAT ARE THE SIZE AND PRICES?
Cottage sizes range between 1086 sq.ft and 2468 sq.ft. There are 14 different floor plans available; 1, 2, and 3 levels. Prices range between $369,900 and $534,900.
IS THIS FREEHOLD OR LEASEHOLD LAND?
Freehold land (aka fee simple). Cottage owners have full ownership and use of their cottage and lot.
WHAT IS THE ZONING AND IS THIS A STRATA COMMUNITY?
The land has a zoning bylaw referred to as CHP (campground holiday park), which is intended for recreational use. The community operates as a bareland strata, which is very different than a traditional strata plan.
WHAT IS A "BARELAND STRATA"?
A bareland strata plan is the subdivision of land into full ownership strata lots and shared ownership in common property. Cottage owners are responsible for the maintenance of their strata lot, and the strata council manages the rest of the community with funding collected from the owners in the form of monthly maintenance fees.
WHAT ARE THE MONTHLY MAINTENANCE FEES?
Monthly maintenance fees are $195.09. This equal contribution covers the maintenance and operating expenses of all common property areas and facilities.
WHAT KINDS OF RECREATIONAL AMENITIES ARE ONSITE?
First class amenities include a 10,000 sq.ft. clubhouse equipped with two hot tubs, a 60 foot adult lap pool, a separate children's pool, a fitness centre, games rooms, a fully equipped theatre room, a comfortable lounge with an outdoor barbecue and dining facilities. There are tennis, basketball and volleyball courts, boat storage, a community garden, two children playgrounds, and over 10 acres of park space.
IS THERE LAKE ACCESS?
There is not direct access to Cultus Lake from the community. If you're planning a day at the lake, we suggest a quick minute's drive or short walk to one of the many public beaches.
WHAT ARE THE PROPERTY TAXES?
Property taxes average $2500/year, depending on the size of cottage and lot.
WHERE DOES THE WATER COME FROM?
Drinking water comes from the Columbia Valley Aquifer, a body of water deep below ground. The water is not chlorinated and owner consumption is not measured.
CAN I USE MY COTTAGE ALL YEAR ROUND?
Your family can come and go as they please, all year round.
I WOULD LIKE MORE INFORMATION ON PURCHASING A COTTAGE, WHOM CAN I TALK TO?
Please contact a Cottage Specialist at 1.877.888.4950 or e-mail Info@CultusLakeCottages.com